Aqua-Gel is one of the latest Avene's realeases, they define it as an hydrating, soothing, detoxifying aqua gel with a fresh sensation inspired by Asian skincare.
Appearance
If you just want to put a moisturizer that does not shine and looks invisible such as you haven't put anything on your face, guess that would be your perfect moisturizer!
Since it looks like transparent nobody would notice it, furthermore it does not leave your face shiny or oily due to its gel texture. I've got oily skin and even though it isn't mattifying it leaves my face matte for some hours.
Take into account that I'm talking about the appearance a using it as a moisturizer, when you use it as a mask it may leave your skin a little bit shiny but effect may disappear sometimes after some minutes.
Texture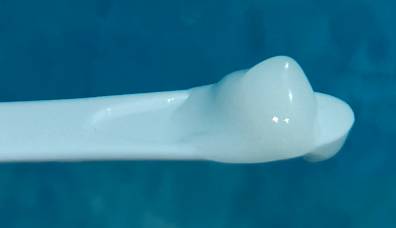 Avene's claim that gel is very fresh but I did not find it fresh at all (it just feels like another cosmetic) but it feels like if you've splash water on your face and you haven't putted any other cosmetic.
The texture is light, almost imperceptible, Aqua-Gel has one of the lightest textures that I've tried compared to other moisturizers, something very important for those who don't like creamy or heavy textures.
Ingredients
This product is suitable and can be used on acne prone skin since it does not contain any single comedogenic ingredient, however it is not fungal acne safe.
The ingredients on this formula don't seem too complex and are safe, including the typical pentylene glycol and other good humectants, it has dimethicone (a type of silicone) that isn't bad for skin and can seal hydration and it doesn't have parabens.
Pre-Tocopheryl
Tocopheryl glucoside appears at the end of the ingredient formula list, Avene claims that it helps fighting free radicals but the content may not be high enough.
However is always good that a formula always contain a type of antioxidant, in this case, vitamin E has shown to soothe skin and to have antioxidants properties that can improve vitamin C effect.
Dextran sulfate
This ingredient can improve skin hydration due to its properties to retain moisture, furthermore it also improves skin blood flow.
Glycerin, betaine and hyaluronic acid
Those humectants help skin by attracting water and providing it to the skin, moreover they're all safe and glycerin and hyaluronic acid are naturally presented of the skin.
However, hyaluronic acid content in this formula is not high compared to its glycerin and betaine content, since it is listed at the end of the ingredients list.
Pumpkin seed oil
Even though it seems that it hasn't good high amounts of this oil, we can get some its benefits.
This oil is high polyunsaturated fatty acids, can improve wound healing and acts as an emollient improving skin comfort.
Effectiveness
This product can definitely hydrate skin taking into account the previously mentioned ingredients. I've been using it for two months and I find it more hydrating that other moisturisers that I've been using lately for normal to oily skin such as Mary Kay TimeWise moisturizer and Sebamed clear face care gel.
Its hydrating effects may not last all day if you use it in a dry climate, but for those who live in an humid climate it may definitely last all day.
If you're planning to use it as a mask, it provides a little bit more hydration effects than using it as a moisturizer but it's not that significant.
A tip to improve most of moisturizers effect is to apply it in a little bit wet skin or inmediately after having a shower and drying your face, the effect will be imrpoved since yourskin will be more humid and it will attract more water.
However, its hydrating effects are definitely not enough for those who have dry skin, those with dry skin may want to explore the other product formula for this skin type.
Odor and package
Thaese are definitely the worst features from this product, I think it contains a big amount of parfum, even though it hasn't irritated my skin, this could be a concern for those with sensitive skin.
Avene claims that it can be used in the eye area, since some people (like me) has sensitive eyes, this wouldn't be the perfect eye cream since it can irritate sensitive eyes if you apply it in the eye contour area.
The odor is not bad, I don't think it has one of the most pleasant odors compared to other cosmetics but in my opinion it is a bit strong, but after some weeks of use you'll stop smelling it and you won't feel the odor.
It comes packed in a jar, something bad if we consider that every time you put your fingers inside the jar for each application, you are polluting it and adding impurities to the formula, furthermore air exposure and the previous mentioned hygiene issue may affect product efficacy since it may degrade and make it less effective.
Price value
You can find and but this product for about 20-25€ the 50ml jar in Europe.
The price is definitely not cheap for what you get since you can get other good formulas that give a good result with far less money.
If you're looking for something hydrating and the same time comfortable for the skin it may worth paying it off.
The verdict
When it comes to Avene's products, it is difficult to find a bad product and this product is not an exception.
It may not be the most hydrating moisturizer and it definitely does not "detoxify skin" (no cosmetic can), but all of its ingredients are safe and it has an excellent texture and appearance.
If you're looking for something comfortable, don't need much hydration and can afford this product, go for it!